It's been nearly 10 days since my last post: so much for the 2 posts a week I had been aiming for!
All this month I have been following an Etsy course on SEO (Search Engine Optimisation), which in plain English is the science of getting found on the Internet.
I've learned some new things and worked on some things I already knew but there is more structure learning from a course than trying to gather bits of information here and there, which doesn't always work, as it inevitably ends with information overload (and in some cases misinformation).
For this SEO course, I've been partnered with another Etsy seller based in Ireland: I think if I didn't have a partner I probably wouldn't bother with half of the things I'm supposed to do for the course, because I don't like to let anyone down, and I think whoever thinks up these Etsy courses knows that, which is why we are being teamed up. Ultimately, Etsy gains in helping their individual sellers, since we are their bread and butter.
In between working on the SEO course, I have been crocheting 8
coffee cup cosies
that would make great Father's day gifts and that are now available from
Sophie's Knit Stuff on Etsy,
drove myself half crazy trying to think of different keywords to describe them with as part of the SEO course, and trying to take better pictures (do you like my little coffee bean shapes?):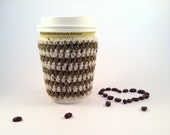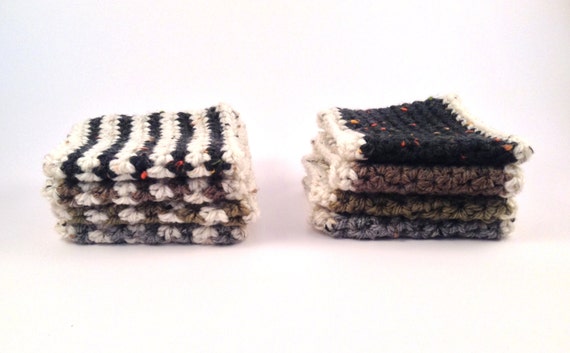 I have also managed to knit a wonderfully soft blue cabled tube cowl and matching fingerless gloves with my Merino wool which should be ready for the shop next week as they are at the blocking stage and I'm taking the week end off:
This weekend in Ireland is a long one, due to the June Bank holiday on Monday (don't ask me what that is for, I'm just glad it's there!), so whether you have a long or regular weekend, enjoy it and make the most of the sunshine if you're lucky enough to get some!
***Follow me on Twitter and Like Sophie's Knit Stuff on Facebook for more updates***