Today is the day when I unveil my finished DIY dummy bust shape.
After I finished stuffing and covering
Barbie
twice with papier mache, I painted it all over with white poster paint. I used 2 coats but she could really have used 3.
I was very lucky with the nice sunny weather here at the beginning of the week, so I did all this outside, where I managed to dry the 2 coats of paint in one afternoon, while worriedly watching and hoping the wind wouldn't blow her out on the uncut grass.
After I brought the dummy home, I noticed the paint was looking a bit cracked, so I covered it with a thick coat of craft glue in order to seal everything in place.
So now I have one bumpy dummy bust, which I dressed using one of my summer tops, to hide all the bumps and not too even white colour.
It's not perfect but it will do for what I need: something that is not me to help me display knitted scarves, wraps, shawls...
It was a lot of time-consuming work, and I resent it a little for all the time I spent making it, dirtying my kitchen, and not letting me knit as much as I would have liked.
In the end, I am glad I have my display dummy now, and I have already put it to work to display my latest knit of art: the
Alpaca Lace Hearts Shawl
: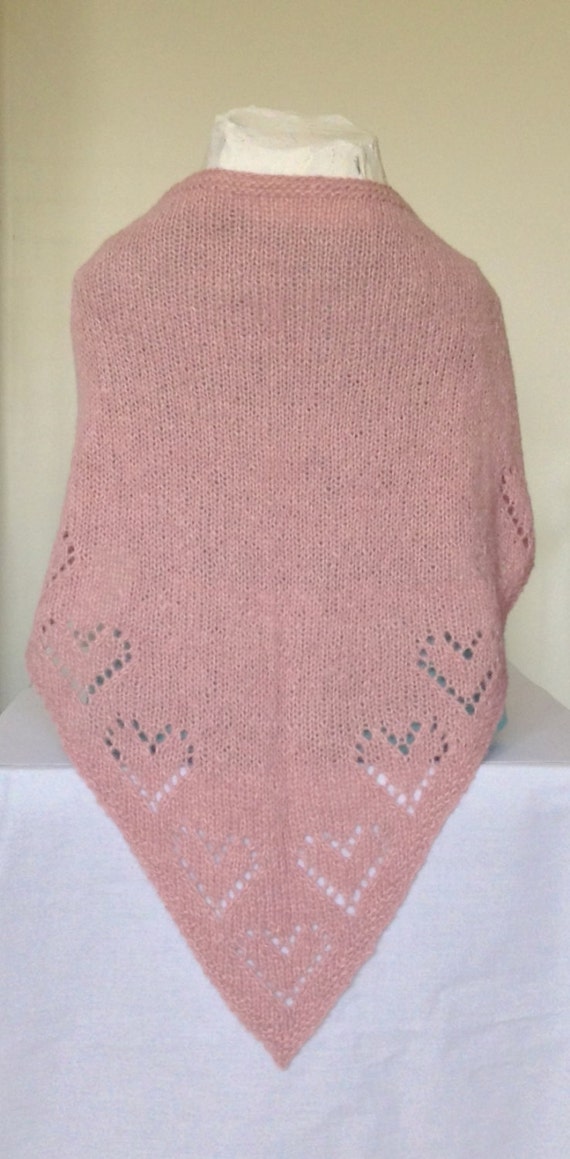 This shawl is available to buy now from my Etsy shop
Sophie's Knit Stuff
.
During all this week, I have also worked very hard on the shawl pattern, and I am proud to announce, that after even more time drawing charts on my computer, typing the corresponding instructions making sure there were no mistakes, translating the same instructions in French, and an awful lot of proofreading, the knitting pattern for my Alpaca Lace Hearts Shawl is now also available to buy from
Etsy
,
Ravelry
and
Craftsy
.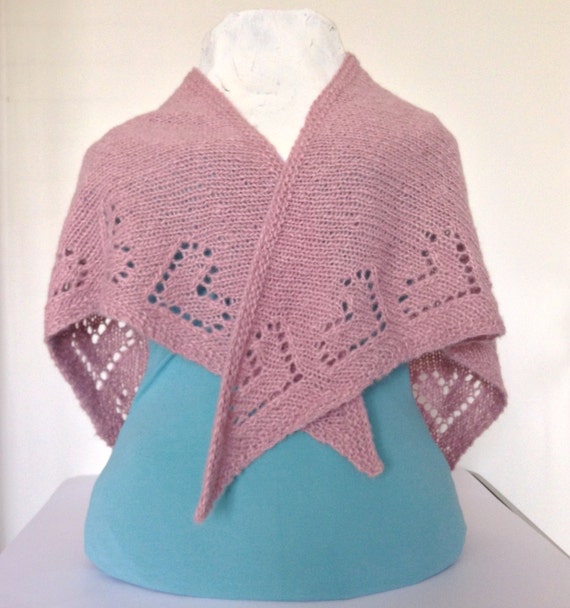 I am going to have a cup of coffee now, before I replenish my food supply and clean the house, and then hopefully I will be able to enjoy a nice long Easter week-end.
Happy Easter!
***Follow me on Twitter and Like Sophie's Knit Stuff on Facebook for more updates***